1947 Thru 1948
A Career In Moving Pictures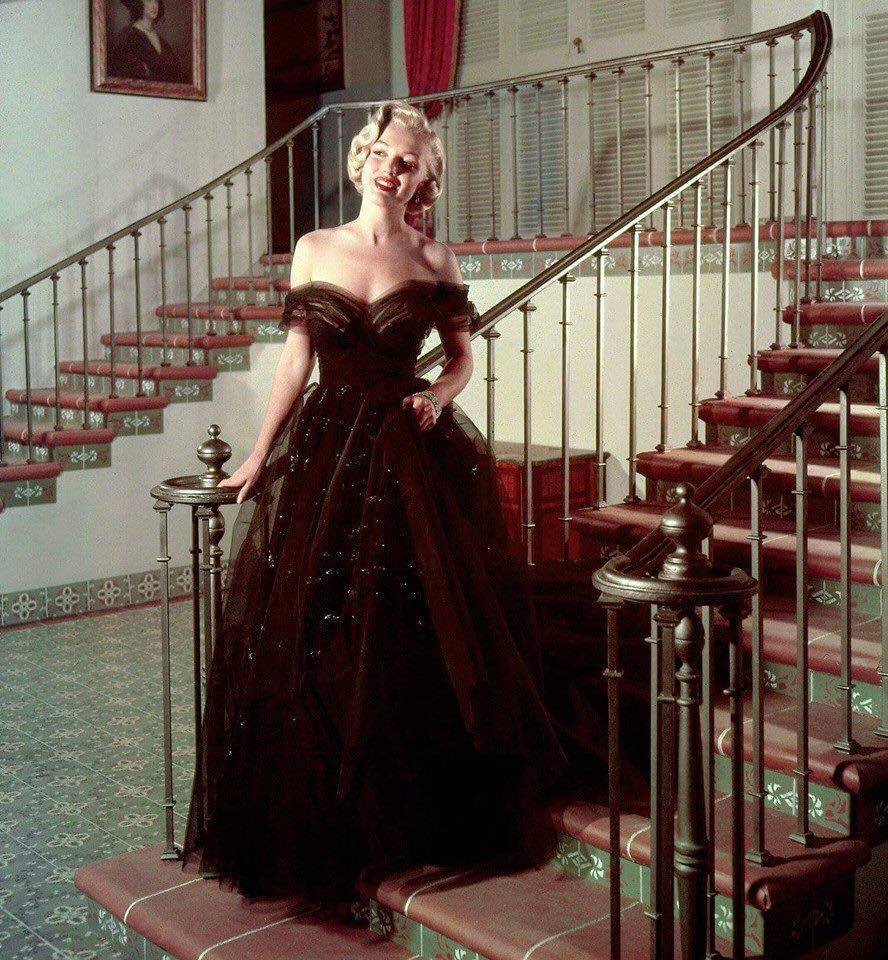 During her initial six months on the Fox lot, the newly named Marilyn Monroe did not appear on film and the studio head, Darryl Zanuck,  never even noticed her. Darryl F. Zanuck's career began in the silent movie era and he was directly responsible for many of Fox's critically acclaimed and financially successful movies. Many in Hollywood considered him to be a movie making genius. The Academy of Motion Picture Arts and Sciences awarded Zanuck the inaugural Irving G. Thalberg Memorial Award during the 10th Academy Awards in 1937. Perhaps not a genius like Zanuck, but his former business partner, Joe Schenck, noticed Marilyn and made a point of introducing himself to her during a visit to the studio in late 1946. Marilyn began a platonic relationship with Joe that some assert was actually a torrid romance and affair. Each of the participants in the alleged affair contradicted that assertion during subsequent years; but the belief that Marilyn was sexually using Schneck, then sixty-eight years old, to further her career, persists today.
After Marilyn became Fox's biggest star, Schenck commented that he invited her to dine at his house quite often because she enjoyed eating. He also stated that he never entertained any romantic ideations about Marilyn nor she about him. Marilyn made similar statements to Maurice Zolotow when he interviewed her for his 1960 biography: she advised Zolotow that Joe Schenck was only a good friend who encouraged her.I went to his house because I liked Mr. Schenck and I liked his food and it was better than the Studio Club food (Eubank 118). She never asked Schenck to interfere on her behalf with Zanuck in order to obtain better parts. She wanted to succeed as a result of her abilities and Schenck understood that
Without a doubt, both Joe Schenck and Darryl Zanuck, co-founders of 20th Century-Fox, wielded a considerable amount of power and influence in the Dream City. The chairman of 20th Century-Fox, president of United Artists and co-founder of the Academy of Motion Picture Arts and Sciences, Schenck, like Zanuck, could have quickly and easily advanced the career of any actress inclined to do their bidding; however, Zanuck lacked any real interest in Marilyn's career and when she was dropped by the studio head during the summer of 1947, Schenck did not intercede with Zanuck on her behalf. Marilyn also told Zolotow that Joe Schenck
let Mr. Zanuck run the studio the way Mr. Zanuck wanted to run it. I know the word around Hollywood was I was Joe Schenck's girlfriend, but that's a lie. The only favor I ever asked him, Mr. Schenck, was later, when I was back at Twentieth I wanted a decent dressing room, and I asked him about it, and he put in a good word for me and I got a good dressing room (Eubank 118).
The dressing room to which Marilyn referred was the one finally given to her during the filming of Gentlemen Prefer Blondes in 1952 with Jane Russell. After working six years for Fox and earning them millions, while she was being paid much less than other movie stars, Fox finally gave her a dressing room.
While waiting for an acting assignment, Marilyn became a student, constantly asked questions about every aspect of the art, the science and the magic of movie making. She also took acting lessons, singing lessons, dancing lessons and fencing lessons. She even learned how to ride a horse, but her employer did not reward her with an acting assignment. In February, Fox exercised their option to renew Marilyn's contract and assigned her the role of Betty in Scudda Hoo! Scudda Hay! An odd movie about life down on the farm, she spoke but two words and her appearance lasted only four seconds. She continued her lessons, continued to ask questions about make-up, costumes and fabrics, lighting and sound; and then in May, she appeared in a melodramatic movie exploring teenage crime, Dangerous Years. Marilyn's first real speaking part, she portrayed Evie, a snarky waitress waiting tables at a juke joint for teenagers.
Those two roles represent her only appearances on film during her initial year with Fox. In August of 1947, not long after Marilyn competed her scenes in Dangerous Years, her contract with Fox expired and the studio decided not to renew it, a decision that devastated her. Several years later, in the text of My Story, she remembered the event as follows:I went to my room and I cried and cried and cried. I cried for a week. I didn't eat or talk or comb my hair. I kept crying as if I were at a funeral burying Marilyn Monroe. The casting official who notified Marilyn that her contract had been dropped by Zanuck justified his decision to terminate her as follows:Mr. Zanuck feels that you may turn into an actress sometime but that your type of looks is definitely against you (Monroe 74). She was fired, basically, for being unattractive and unphotogenic. Her last Fox paycheck in the amount of $104.13 bears the date 31 August 1947 (Spoto 121). In My Story, Marilyn added:It wasn't only that I'd been fired. If they had dropped me because I couldn't act it would have been bad enough. But it wouldn't have been fatal. I could learn, improve, become an actress. But how could I ever change my looks?
Marilyn believed that her physical beauty was the one sure thing she possessed; but after her contract was not renewed by Zanuck, she suddenly saw her appearance as an immutable liability. Even Mr. Schenck must have agreed with Zanuck's assessment of her appearance and agreed to end her contract. When she looked at her reflection in the mirror, her face had changed and … something horrible had happened. I wasn't attractive. I saw a coarse, crude-looking blonde. I was looking at myself with Mr. Zanuck's eyes and I saw what he had seen—a girl whose looks were too big a handicap for a career in the movies (Monroe 74).
Zanuck's decision not to renew Marilyn's contract based on her appearance is only exceeded in stupidity by Dick Rowe's decision not to sign The Beatles to a recording contract in 1962 because he believed the popularity of guitar bands was on the wane. However, Rowe's decision had an unintended good result: the Beatles were delivered into the hands of George Martin. Humanity should actually thank Dick Rowe. Zanuck's boneheaded decision to dismiss Marilyn had an unintended good result as well and humanity should also thank him. But how could I ever change my looks may have been a rhetorical question at the time it was posed to her coarse, crude-looking blonde reflection in the mirror, but that is precisely what she began to do. Norma Jeane had already been given a new name. As if to acknowledge the creation of a new person, she began the steady metamorphosis into the world's symbol of bubbly benign innocent sexuality. Even though she never indicated as much, I firmly believe her dismissal by Zanuck, along with his denigration of her looks, was a significant impetus for Norma Jeane to create the persona of Marilyn Monroe. Second chances are very important. Fortunately for Zanuck, he would get a chance to correct his mistake. Dick Rowe was not as fortunate however: he never got a second chance to sign The Fab Four.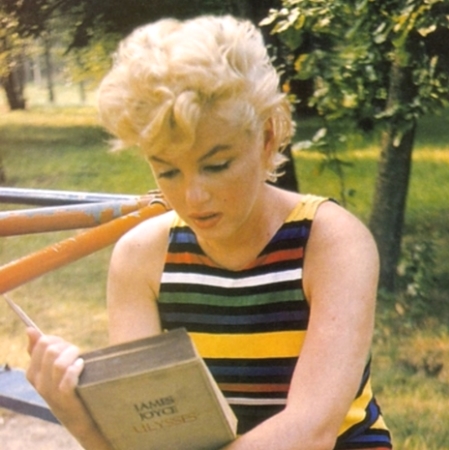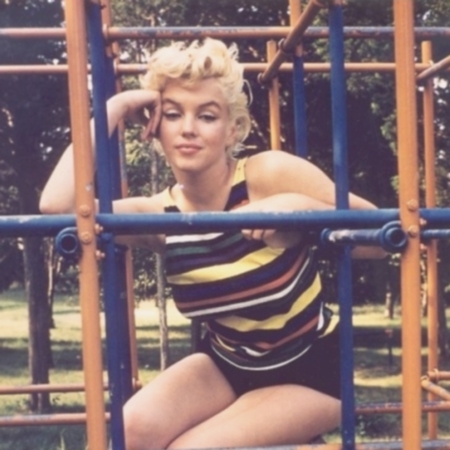 Prior to her dismissal, Fox dispatched Marilyn to caddie at a celebrity golf tournament in July. She was assigned to caddie for John Carroll. Not physically able to lift a huge golf bag, Marilyn carried some of his clubs and posed for photographs as they toured the golf course. The conversation during the eighteen holes revolved around Marilyn and her acting aspirations. Intrigued by her ambition, not to mention her alluring beauty, and her obvious ease with photographers, John bought Marilyn dinner when the tournament ended and then took her home to meet his wife, former actress Lucille Ryman. Retired from acting, Lucille Ryman was one of the first women to become a Hollywood executive, achieving the directorship of Metro-Goldwyn-Meyer's talent department, a position she held when John brought Marilyn Monroe home to meet her: Marilyn was just one month past her twenty first birthday. Lucille was impressed with the aspiring actress and saw through the kitten-like exterior, saw the shrewd, ambitious and determined woman behind it. After Marilyn's dismissal by Fox, John and Lucille, Good Samaritans who often helped young actors with their fledgling careers, became her benefactors and signed her to personal services and management contract. They agreed to contribute $100 per week toward Marilyn's support and career pursuits. She left the Studio Club, a dormitory for actresses where she was living at the time, and lived briefly with John and Lucille. For the remainder of the year, Marilyn continued her acting studies, financed by the Carrolls, pursued movie roles and lived the life of a starlet. Released in December of 1947, Dangerous Years was forgotten by the start of 1948.
On February the 20th of 1948, Marilyn was named Castroville Artichoke Festival Queen, the first of many similar awards and acclamations that she would receive during her coming rise to fame. Also, at the start of the year, Joe Schneck contacted his friend, Harry Cohn, President of Columbia Pictures and as a result of Schneck's recommendation, Cohn offered Marilyn a six-month contract with a salary of $125 per week. She accepted and on March the 9th, Marilyn became a contract player for one of Fox's rival studios. The following day, Marilyn met Natasha Lytess, Columbia's drama and acting coach.
Natasha Lytess, born Natalia Postmann and also known as Tala Forman, was an austere, stern woman but she enthralled the young and impressionable Marilyn nonetheless. Natasha began instructing Columbia's new player in proper posture and diction. Again, Marilyn's career appeared to be aimed in the right direction but her personal life received a serious blow when, on March the 14th, her Aunt Ana died from heart failure. Marilyn was inconsolable. The one woman who truly understood and loved Norma Jeane was gone, buried at Westwood Memorial Park. Marilyn, and most of the world, paid little attention to the opening of Scudda Hoo! Scudda Hay! on April the 14th.
As disconsolate as Marilyn was over the loss of Aunt Ana, she eventually recovered and began work on her first starring role as Peggy Martin, a young burlesque queen with a protective mother in Ladies of the Chorus. Fred Karger, Columbia's musical director and vocal coach, became Marilyn's new teacher and her first post divorce romance. Deeply in love, she believed, Marilyn wanted to marry Fred but he did not consider her to be a proper replacement for the wife he had recently divorced or a proper mother for his young daughter. While he was more than interested in and willing to sexually gratify himself with Marilyn, he was not interested in marriage. After finally examining Karger's behavior, his often critically cynical and abusive comments about her intelligence, Marilyn concluded that Karger did not really love her. A man can't love a woman for whom he feels half contempt. He can't love her if his mind is ashamed of her (Monroe 96).
In October, on the way to an interview, a fortuitous automobile accident led Marilyn to the chance encounter with photographer Tom Kelley. She had no money for taxi fare and she was desperate to get to her interview. The generous photographer gave her $5 along with his business card and suggested that she consider posing for his lense. She made it to the interview and although it did not end favorably for her, Tom Kelley would play an important part in Marilyn's future, her career and her legend.
With the end of 1948 came the painful end of Marilyn's romance with Fred Karger, much to Natasha's delight: the drama teacher was becoming increasingly infatuated with her young student. Ladies of the Chorus opened on December 30th. Marilyn watched herself dance, sing and deliver a fine acting performance. But her laudable work on the low budget, black and white musical and her lambency did not impress her employer. Earlier in September, Harry Cohn had removed Marilyn from the roles of Columbia's contract players: he unceremoniously terminated her like Zanuck had six months earlier. Once again unemployed and without any real prospects or reason to believe that she would ever reach her goal of stardom, she attended a New Year's Eve Party and prepared for 1949. Soon, her career would receive the impetus it needed with a brief but memorable appearance with the legendary Groucho Marx in the Marx Brothers' final cinematic effort, Love Happy, and in the form of a legendary Hollywood agent.